Samudra Gupta Kashyap looks at the resurgence of groups that have come together on a common platform.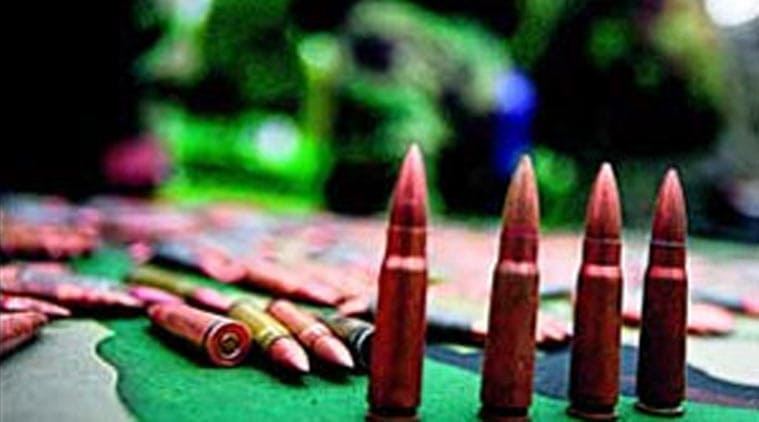 In 1990, some of these groups — NSCN-K, ULFA, UNLF and Kuki National Army — had formed Indo-Burma Revolutionary Front, which is now defunct. Several armed rebel groups of the Northeast, having lain low for some time, have become active again after coming together on the newly formed United National Liberation Front of Western Southeast Asia. In 1990, some of these groups — NSCN-K, ULFA, UNLF and Kuki National Army — had formed Indo-Burma Revolutionary Front, which is now defunct. NSCN-K, which tops the list of constituents of the new platform, carried out the June attack in Manipur where 18 Army men were killed, while ULFA's anti-talks faction, under pressure to match the other groups, killed two Hindi-speaking persons in Assam this week.
NSCN-K
Formed after the original NSCN split in April 1988, NSCN-K had entered into a ceasefire with the government in 2001, three years after the NSCN-IM had signed a similar agreement. But after waiting 14 years for a call for talks, it abrogated the ceasefire in March 2015 and renewed violent activities, killing at least 30 security personnel in a series of attacks in Nagaland, Arunachal and Manipur, most significantly in June when it attacked an Army convoy in Manipur.
Strength:
1,000, with most of its cadres based in Myanmar. Headed by S S Khaplang, it demands a sovereign Greater Nagalim comprising present Nagaland and adjoining areas in Assam, Manipur, Arunachal Pradesh and Myanmar.
ULFA-I
ULFA was originally founded in 1979 by Arabinda Rajkhowa, Paresh Barua and others. The breakaway ULFA (Independent) faction was formed by Barua in August 2012, a year after founder chairman Rajkhowa announced a decision to sit for peace talks with the government. On Tuesday, ULFA attacked a Hindi-speaking family and killed two. Assam police say Barua was under pressure from the newly formed platform to "perform" after the other constituents had already "achieved" major successes. Barua, whom Army and intelligence agencies describe as an illegal arms dealer in the subcontinent, has no inclination to sit for talks and continues to demand a "sovereign" Assam. But unlike NSCN factions or groups like NDFB-S, KLO and the Manipuri outfits, the ULFA does not have a definite map for the area it would like to "liberate".
Strength:
240, with Paresh Barua as military chief and Abhijit Asom as chairman; most cadres based in Myanmar.
NDFB-S
A splinter group of the original National Democratic Front of Bodoland founded by Ranjan Daimary, NDFB-S is headed by Myanmar-based I Songbijit, a former "commander" of the outfit in 2012. Songbijit carries a cash award of Rs 10 lakh on his head. Killed over 100 in a series of attacks in Assam during 2014.
Strength:
270. It demands a sovereign Bodoland.
KLO
Kamtapur Liberation Organisation formed in 1995. Demands a Kamatapur state with 6 West Bengal districts — Cooch Behar, Maldah, Darjeeling, Jalpaiguri, North and South Dinajpur — and four
of Assam —Kokrajhar, Bongaigaon, Dhubri and Goalpara.
Strength:
600; Chief Timir Das alias Jiban Singh is in Myanmar.
CorCom
Comprises six groups of Manipur — UNLF, Kangleipak Communist Party, Revolutionary People's Front (which is the political wing of PLA), Kanglei Yawol Kanna Lup, People's Revolutionary Party of Kangleipak and PREPAK (Pro), Formed in 2010, CorCom (Coordination Committee) coordinates closely with with NSCN-K and UNLFWSEA, intelligence officials say.