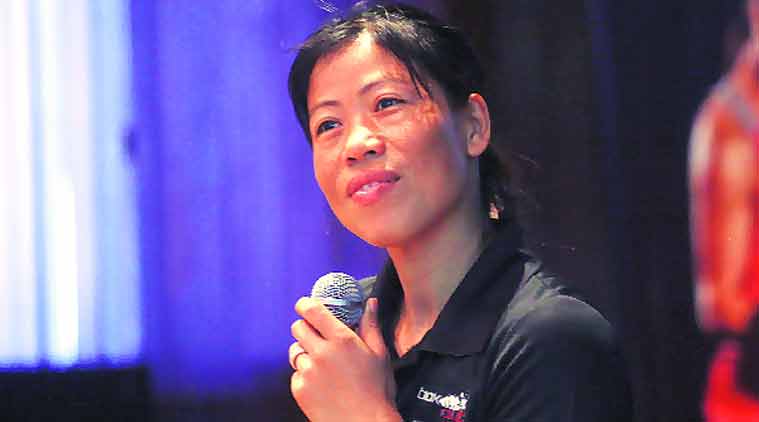 Being constantly on the move, the 33-year-old mother said she spends a lot of time worrying about the situation at home.
Last Thursday, five-time world champion Mary Kom was exercising here when she heard that 18 Army personnel had been killed by militants in her home state. The news left her troubled, as it brought back memories of past violence. Worried about insurgency in Manipur and the safety of her three children, the boxer has, of late, been thinking of moving out of the state.
"It's very difficult to decide whether to stay there or shift to some other state. I have my family there and also my academy. But we cannot continue to live in constant fear. If the problem persists, then let's see, I may leave the state," Mary told The Indian Express in Bangalore, where she is training for next year's world championships which will also serve as Rio Olympics qualifiers.
"Over the last couple of decades, we have suffered. The constant violence disrupts your life completely. It had reduced significantly for a few years, but is now back again," she said.
Asian Games bronze medallist Sarita Devi, who is also from Manipur, said the news was "disturbing". "Such news is disturbing, especially since there was no such thing happening for a long time. This was sudden. We are all peace-loving people (in Manipur), we don't like these things. We lose sleep. We grew up at a time when our movements were restricted because of this (violence). We hope our children don't face the same problem," she said.