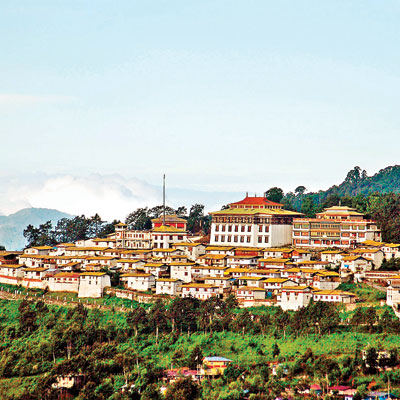 The Centre has decided to put the construction of 1800km long strategic road in Arunachal Pradesh on fast track.
The most ambitious strategic border road project till date will join Tawang the western most point in Arunachal Pradesh with the easternmost point of Vijaynagar via Bomdila. The project cost is expected to run close to Rs 25,000 crore.
Overlooking Chinese position along the Himalayan ridge close to the McMahon line the project was envisaged during UPA II regime in 2005, but was hanging fire due to several glitches, including environmental clearances and monetary constraints.
The decision to put the project on fast track came at a meeting held by the junior minister in the home ministry, Kiren Rijiju. Army chief Dalbir Singh Suhag, DG Border Road Organisation and top officials of ministry of environment and forests and road surface transport were also present at the meeting.
The Chinese have already built excellent infrastructure all along the McMahon line putting them in highly advantageous position against Indian interests.
Sources said that the BRO has been asked to get serious about the project or else the project could be opened for the private players.
The ministry of environment and forests has also been asked to get clearances in advance and remove glitches.
"The project is essential for us to connect our far flung and remote villages. We want this project to be completed during the five year tenure of our government," MoS (home) Kiren Rijiju said.