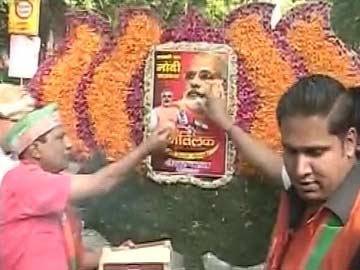 Assam:
BJP was leading in nine while Congress was ahead in seven seats out of 25 Lok Sabha constituencies in eight North Eastern states as per early trends.
In Assam, BJP was set for an impressive show as it was leading in seven seats out of 14 in the state. The ruling Congress was ahead in just two seats while AIDUF and an Independent were leading in one each.
In bordering Arunachal Pradesh, BJP was ahead in two constituencies while in Congress was leading in the lone seat in Mizoram.
In Nagaland, the NPF was leading in one seat while in Meghalaya, Congress and NPP were ahead in one seat each.
Congress and NPF were leading in one seat each in militancy-affected Manipur while CPI (M) was ahead in two seats in Tripura.
In Sikkim, SDF was ahead in the lone seat.
In Assam's prestigious Guwahati seat, Congress' Manash Borah was leading by 1,995 votes against Gopi Nath Das of All India United Democratic Front.
In Tezpur Lok sabha seat in Assam, BJP's Ram Prasad Sarmah was leading by over 5,000 votes against his nearest rival Bhupen Kumar Borah of Congress.