By Yogesh Pawar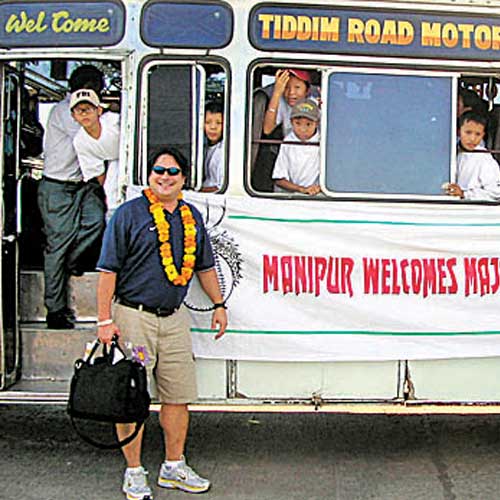 A documentary, which looks at how America's national pastime baseball has found a foothold in the north-eastern state of Manipur, has created a buzz at the MFF.
Two Americans, a critically acclaimed director and an Academy-award winning actress, have come together to make a film that they say "explores the power of the game for people in a troubled, distant place."
Featured at the MFF,
The Only Real Game
, a documentary by Mirra Bank (Last Dance, Nobody's Girls) tells the story "of how baseball has nurtured a dream for healing a wounded society and connected it to the wider world."
This dream moves toward reality when First Pitch, a small group of baseball-loving New Yorkers, and two Major League Baseball Envoy coaches, join Manipuri men, women and children to "play ball."
"I think the real impetus of the film is what draws people in pretty dire circumstances together," Bank said. Melissa Leo, Academy-award winning actress (The Fighter, Frozen River, 21 Grams), who narrates the film, she said "We were always interested in each other's work."
Although entertaining, Bank insists her film 'sheds light on the dilemmas of Manipuris.'
"Caught between insurgents and the government, people want to get on with their lives. It's inspiring to see how a sport is helping them in its own way," she said.
American soldiers brought the game to Manipur during World War II. This tradition has been handed down, making it the only place in India where baseball is played. "These women kept the tradition going from one generation to the other because it helps direct their energies and provide a healthy outlet," a proud Bank said remembering the huge response her film got not only at the 13th New York Indian Film Festival this year but even at Cooper's town where baseball began.
"After the screening, which saw the crowd ecstatic, the question and answer session went on for over an hour and finally the officials manning the building had to come and plead since they wanted to lock and up and go home."