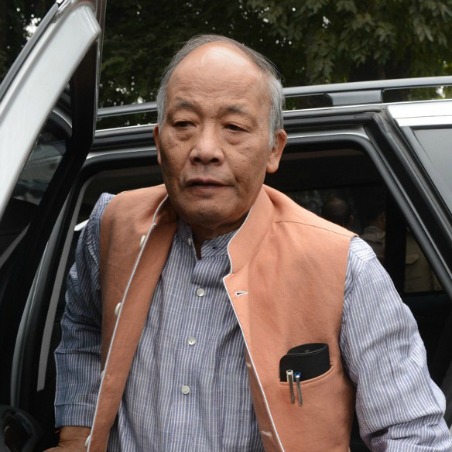 Okram Ibobi Singh No breakthrough was reached between the Manipur government and the Joint Committee on Inner Line Permit System (JCILPS), a committee leader has said.
Manipur government could not provide copy of the drafted bill submitted to the Chief Minister Okram Ibobi Singh by the Bill Drafting committee on August 4 last to 20 representatives of JCILPS, Kh. Ratan, Convenor of the JCILPS, told mediapersons last night after coming out from the talks table. This showed the drafted bill was yet to be finalised and there was trust deficiency on the government's part for the talks, the Convenor alleged.
A government spokesman, however, maintained they were hopeful of resolving the issue by continuing dialogues with the committee. However, Ratan further said JCILPS insisted to include five points already submitted to the government while drafting the bill but the state side could not give any update about the inclusion of the points in the bill. The JCILPS convenor called for passing the Bill on implementation inner line permit system on or before August 15 next "to save the indigenous people of the state", Kh Ratan added.
Regarding the claimant of the body of Sapam Robinhood who died in alleged police action on July 8 last during JCILPS movement, the convenor said representatives of the state government could not say anything about the matter. He demanded the issue of claiming the body should be decided by the Joint Action Committee (JAC) formed after the killing of Sapam Robinhood and parents of the deceased with the JCILPS.