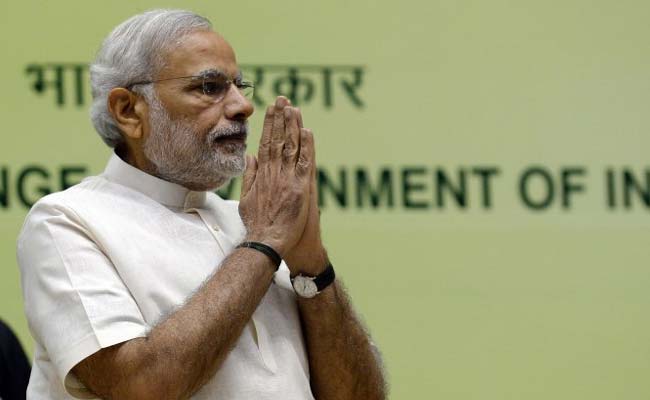 New Delhi: Prime Minister Narendra Modi on Monday said that developing infrastructure in the north-eastern region is being given top priority by the government.

"India will develop only if the northeast develops," Modi said, while speaking at function at Vigyan Bhavan in Delhi to celebrate the birth centenary of Rani Gaidinliu, the legendary freedom fighter from Nagaland.

"We are putting in maximum efforts to build infrastructure in the north-east," he said.

The prime minister also said that following the resolution of the border dispute with Bangladesh, connectivity with the northeast was set to become easier.

"The northeast has now become closer to the rest of India," he said.

Stating that the north-east was blessed with abundant natural bounty, he said that the region has the potential to become the organic capital of the country.

Recalling Rani Gaidinliu's contribution in India's fight for freedom, he said that it was unfortunate that countless heroes of the freedom struggle all over the country were forgotten.

"It is unfortunate that... several people who fought for freedom are not so well known," Modi said.

Extolling the role of Rani Gaidinliu in the freedom struggle, Modi said: "Can you imagine that she joined the freedom struggle at the age of 12-13? And soon after she was jailed for life."

Born on January 26, 1915, Rani Gaidinliu joined her cousin Haipou Jadonang's movement at the age of 13 to drive out the British from Manipur.

In 1932, she was arrested at the age of 16 and sentenced to life in prison. She was released from Tura jail (now in Maghalaya) after having spent 14 years in various prisons.

She died on February 17, 1993, at Longkao in Manipur.