By Alok Pandey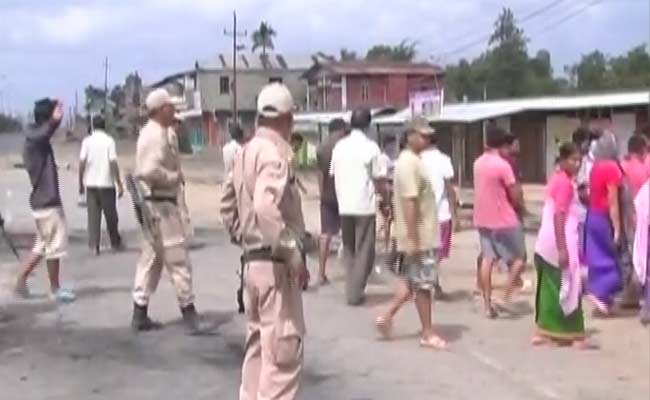 Imphal, Jul 20 :
In a nearly 7-year-long wait for justice, the past one week has given the maximum hope to the mother of Sanjit Meitei, an unarmed man shot dead by security forces in a busy market in Imphal on July 23 in 2009.
The incident is one of Manipur's most infamous alleged fake encounters that led to over six months of violence and protests on the streets of Imphal. Last Monday, the Supreme Court asked the Centre, Manipur government and the National Human Rights Commission to prepare a comprehensive report on 62 alleged fake encounter cases in the state.
The petition was filed by the Extra Judicial Execution Victims' Families Association, seeking enquiry into 1,528 cases of alleged fake encounters.
Sanjit's mother, Inatombi said, "As of now no action has been taken in my case. I want the people responsible for my son's killing to be punished."
Renu Takhellambam's husband was shot dead right next to her house on the outskirts of Imphal in 2007. A magisterial enquiry was conducted in the case, the result has never made public. Ms Renu said, "We don't want any further delay as justice delayed is justice denied."
Activists say the Court's intervention has come as a boost for these families.
A member of the group Human Rights Alert, Babloo Loitongbam said, "Supreme Court intervention is helping in a big way. In 2009, we documented no less than 500 cases of fake encounters where security forces just picked up people off the streets and killed them saying they were terrorists. In 2013, we documented just 3."
Despite the allegations of fake encounters, government officials and security forces have maintained that most of them were legitimate, and that the government's version will be given to the Supreme Court.
As for the families of alleged fake encounter victims, justice may be a lengthy process, but they say they are willing to go through it for the sake of closure.