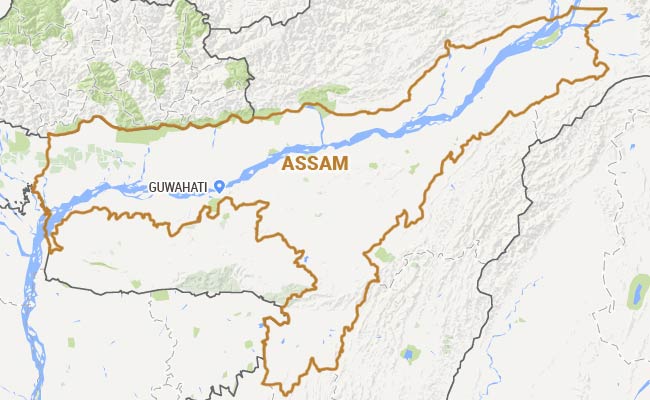 Guwahati:
Opposition Asom Gana Parishad today called a 10-hour Assam bandh today to protest against inclusion of the state in the Land Boundary Agreement between India and Bangladesh.
Criticising the BJP and the Centre for what it said was "surrendering" to Bangladesh, the AGP called the bandh from 6 am to 4 pm.
The BJP was "cheating" the people of the state, AGP General Secretary Kamalakanta Kalita said in a statement here.
On the other hand, the BJP also took out a protest-march and burnt an effigy of Assam Chief Minister Tarun Gogoi for his opposition to exclusion of Assam from the protocol.
The Union Cabinet yesterday cleared the Bill to operationalise the Land Boundary Agreement which includes territories in Assam, West Bengal, Tripura and Meghalaya.
The BJP in Assam had opposed the exchange of enclaves between Bangladesh and India on Assamese territory considering sensitivities in the state, where the party aspires to come to power in assembly polls due early next year.
Following this, the Assam Chief Minister charged Prime Minister Narendra Modi of practising "double standards for narrow political gain" by proposing to exclude the state from the purview of the land swap deal.
On November 30 last year, Modi had said at a party workers' rally in the state capital that the Centre would go ahead with the LBA with Bangladesh for a permanent solution of infiltration issue keeping in mind the welfare of Assam.
Assam Government has been maintaining that the provisions of the protocol are an integral part of the 1974 agreement between India and Bangladesh.
According to the protocol, the Radcliff Line demarcating India-Bangladesh border in the Assam sector namely,Lathitilla-Dumabari sector in Karimganj district, Kalabari (Boroibari) area in Dhubri district and the Pallathal area in Karimganj district of Assam will be re-drawn as agreed to in the protocol.
As a result of the re-demarcation proposed in the LBA, approximately 714 acres of land in Lathitilla area willformally become part of Assam in India and 193.85 acres of land in Kalabari (Boroibari) and 74.55 acres in Pallathal will formally go to Bangladesh.
Since land measuring 268.40 acres is already under adverse possession of Bangladesh, India (Assam) will effectively get a net land area of 445.6 acres with reference to the Radcliff Line.