By Alok Pandey, B Sunzu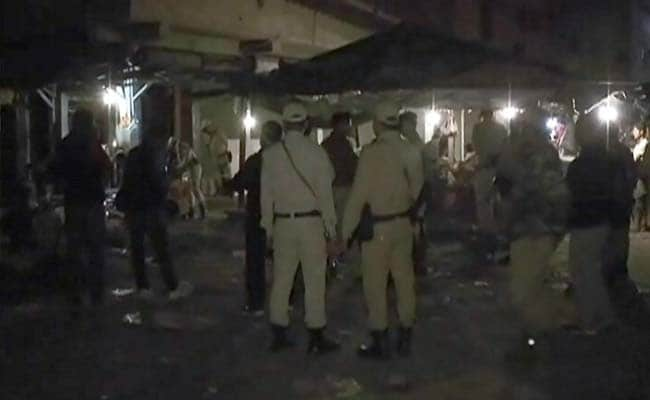 Imphal, Mar 13 :
Three people were killed and 23 injured in Imphal's latest Improvised Explosive Blast (IED) blast on Wednesday evening that took place near a crowded marketplace. This blast was the latest in a series of explosions that have rocked Manipur's capital this year, continuing a disturbing trend over the last few years, where explosions, loss of lives and a general atmosphere of insecurity have become the norm in Imphal, and across the state.
In just the last 80 days or so, Manipur has seen a whopping 35 grenade or IED blasts, a majority of these in Imphal. In addition, another 15 bombs have been detected, and defused. Among those dead in Imphal's latest explosion was 22-year-old Mintu Yadav from Bihar, a migrant labourer working in Imphal for five years, and someone who just got married four months ago. Imphal has a sizeable population of migrants who mostly work as labourers or run small businesses.
"You know this is very scary. Sometimes I just want to pack my bags and leave," said Arun Mahatong, who settled in Imphal in 1986, and runs a small grocery shop.
In 2014, there were 66 blasts across Manipur, which killed 15 and injured 76. Again, most of these blasts happened in Imphal.
A host of insurgent outfits operate in Manipur , often with impunity. The government says it is tightening up security measures and making CCTV camera surveillance operational in Imphal, but so far, these measures do not seem to be working.
"We have to contain these kinds of things. It is very disturbing that so many blasts are happening. I am not justifying anything, but Manipur is not the exception. These things could take place anywhere," said Manipur Home Minister Gaikhangam Gangmei.
Another disturbing trend, how migrant labourers are increasingly being targetted in explosions. Since December 2014, seven non-locals have been killed in Imphal in three separate attacks. These attacks have come in the backdrop of a violent agitation over the past year and more, for the imposition of the Inner Line Permit rules across Manipur that will restrict the entry of outsiders into the state. The Manipur government says they have no confirmed link between the blasts and the Inner Line Permit Agitation, but it is certainly another worrying factor for an administration, already struggling with so many blasts.