By Alok Pandey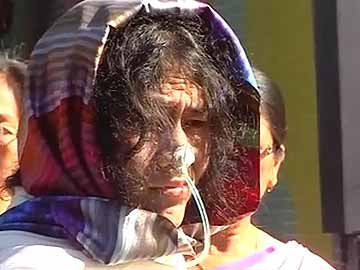 Imphal, Aug 20 :
Irom Sharmila, who has been on a hunger strike in Manipur for 14 years, must be released, a local court said today, rejecting charges of attempted suicide against her.
Irom Chanu Sharmila, 42, has been on a hunger strike since November 2000, in protest against a law that gives the army sweeping emergency powers in the northeastern state.
She has been kept in a room at a government hospital and force-fed by tubes through her nose. For years, visitors needed permission from the Manipur Home Secretary but this changed after the National Human Rights Commission objected.
Her release will mean that she can't be force-fed anymore, which, her supporters say, could endanger her life.
After years of struggle, the activist appeared disillusioned as she spoke to NDTV about her anticipated release.
"My own supporters are not letting my protest proceed on the right path," she said.
Sharmila claims that her protests have been hijacked by the very people in charge of her campaign, the Just Peace Foundation, who, she says, don't even allow her to donate money from her international prizes to causes of her choice.
She began her fast days after 14 people were shot in Imphal, allegedly by personnel of the Assam Rifles. Newspapers published graphic pictures of those killed, which included a 62-year-old woman and an 18-year-old National Bravery Award winner.
Three days later, she was charged with attempt to suicide. She was 27.
The Armed Forces Special Powers Act, described by critics as draconian, allows soldiers legal immunity when they are operating in "disturbed areas" - states dealing with separatists or insurgents. Soldiers are allowed to make arrests without warrants or raid any location.
Activists allege the law has been misused and has led to gross human rights violations.
Irom Sharmila was not allowed to vote in this year's election because the law does not allow any citizen in custody to cast a vote.