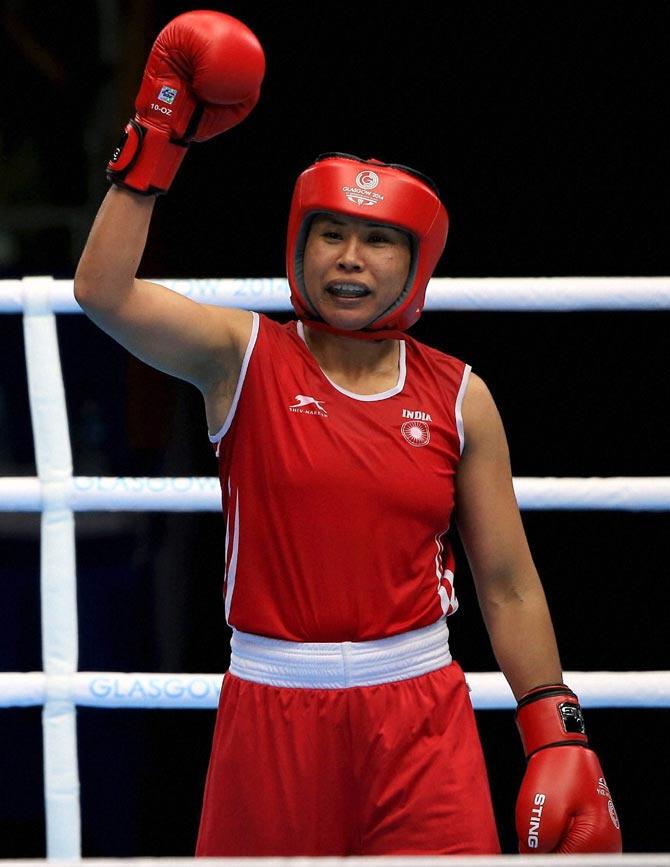 Boxer and Commonwealth Games silver medallist Laishram Sarita Devi talks of the pains she underwent en route and after the Commonwealth Games, eyeing gold at the Rio Games and her post-retirement plans…
Commonwealth Games silver medallist Laishram Sarita Devi plans to hang her boxing gloves after the 2016 Olympic Games to be held in Rio De Janeiro.
"I am into the game for a long time. I have won five Asian championships and a lot of other medals, now its time to bid adieu. But the only thing I don't have is an Olympic medal, so I really want to participate and bring some glory for the country," Sarita told PTI on Wednesday.
The 29-year-old boxer also talked about how challenging it was for her to win a medal in the recently concluded Commonwealth Games after becoming a mother.
"It was very difficult for me this time, both mentally and physically. I was out of the game for such a long time, it was really tough to come back. But thanks to my family and the Almighty for being there with all through this time," she said.
"I have been boxing for a long time, but this time was the toughest. I had to stay away from my baby for such a long time, it was five months, and when I returned after the games, he came to the airport with my brother and mother to receive me, but the sad part is he could not recognize me," said the mother of an 18-month old baby boy.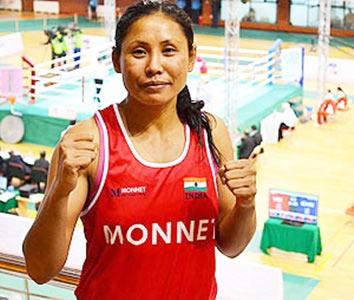 Arjuna awardee Sarita was also proud about the Hindi film made on her friend and fellow-boxer Mary Kom.
"Now it is proved India is not only a cricket-frenzy nation. When I and Mary started together, people used to see us differently, because there was a common notion that women cannot come into a sport like boxing. But we fought, we fought hard and after overcoming so many hurdles today we are being recognised. This is a lot of encouragement," she said.
When asked about her plans after retirement, she said, "I already have an academy where I train young, potential boxers. After retirement I want to completely focus on it so that I can make new Mary Koms who will take boxing forward in this country."
Sarita, who comes from a family of farmers, also shared her concern for the next generation of boxers.
"A lot of young people are now aspiring to get into the sport and most of them come from humble backgrounds. Boxing is not at all easy, it needs a lot of strength, sincerity and diligence. The government is doing its bit but I think everyone should come forward to support it," she said.