By Adam Halliday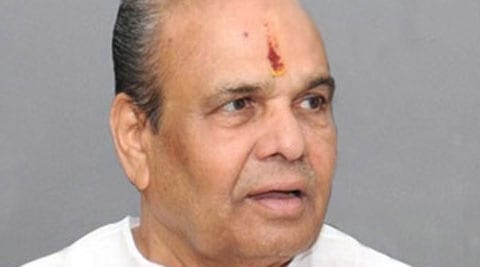 Maharashtra Governor K Sankaranarayanan was shunted out to Mizoram. ( Source: PTI )
Summary
K Sankaranarayanan appointed as Governor led to questions about the state being used as a "dumping ground".

First, Vakkom Purushothaman was removed as Mizoram Governor on July 6. On August 6, Governor Kamla Beniwal was sacked just a month after taking charge. And on Sunday, Maharashtra Governor K Sankaranarayanan was shunted out to Mizoram. This has led to questions here about the state being used as a "dumping ground".
"It looks like they have designated us as a repository of expired things. I don't want to take specific names but earlier they gave us a Governor because the party in power then was afraid he may be arrested by the anti-corruption watchdog. They have also given us Governors who come to take a break because they are not in power in their respective states… It is not about the person, but the longstanding attitude," said Fanai Malsawma, a former minister and vice-president of the Zoram Nationalist Party.
Chief Minister Lal Thanhawla was more diplomatic. "Earlier, the Home Minister would consult the Chief Ministers. They would say, 'we are proposing so-and-so to be Governor, what is your view?' But they anyway made the appointments, whether we approved or not. So, it's the Centre's prerogative… I don't think our pride should be hurt," he said.
"They are making us Tawngkawlawng (a remote hamlet on the southern border with Myanmar). But what can we do? Of course we would want a good person to be sent, but there is nothing we can do about that," said former Chief Minister and Mizo National Front president Zoramthanga.
"It's a punishment posting… It is something to be very angry about, that Mizoram is being used as a dumping ground. Of course, it is a tactic — that they transfer someone who has refused to resign in the hope that he/ she will do so," said Vanlalzawma, former MP and Leader of Opposition in the Mizoram Assembly.
"Not just Governors, Mizoram is considered a difficult posting for all bureaucrats from Delhi also. It's the way the rest of the country sees us. It's a fact that they don't give us the best people," said Lalhmangaiha, a retired bureaucrat and current president of the Mizoram People's Conference.
"It has always been this way… This shows once again the Centre's discriminatory view and indifference towards the Northeast in general and Mizoram in particular," said Lalhmachhuana, president of the Mizo Students' Association.
"The questions that now arise are: can they not post a full-fledged Governor who is physically fit and who would wholeheartedly come here and work for the state? Do we not deserve that? Can they not post someone here other than a person they just want to punish?" he asked.
"This raises the pertinent question: does the Centre really look down on us this much? It is wrong for us to be used as a punishment posting," said Zodinpuia, president of the Mizo Students' Union.