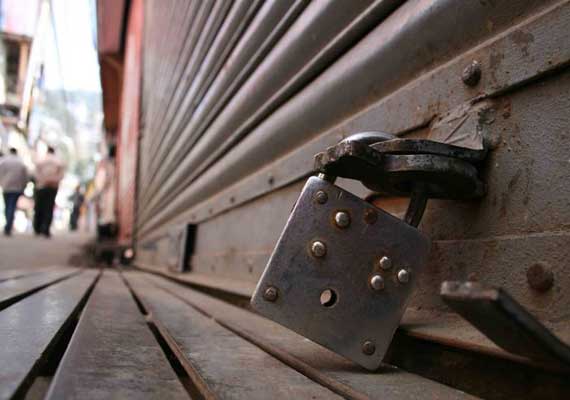 Itanagar, Jul 10 :
Normal life was affected in Arunachal Pradesh today following the 36-hour state-wide bandh called by the All Arunachal Pradesh Students' Union (AAPSU) in protest against the non-fulfilment of its various charters of demands.
The bandh was total as all business establishments, educational institutions, financial institutions, central government offices remained closed while attendances in state government officers were very thin.
All sort of public and private transport remained off the road while a few state transport buses were seen plying with escort.
The bandh which began at 5am in the morning remained peaceful throughout the state barring a few stray incidents where bandh enforcers pelted stone at police vehicles near Naharlagun, Capital SP Seiju P Kuruvilla informed.
Reports from other districts revealed that the bandh was total and incidents free.
The state government in an order yesterday had declared the bandh illegal and directed all the departmental heads to ensure full attendance during the bandh period.
The AAPSU had called for the bandh after the state government failed to fulfil its demands even after the union's first phase of 12-hour capital bandh on June 25 last which was marred by violence including burning down of vehicles.
Police had arrested AAPSU's president Kamta Lapungon June 25 last and sent him to 14 days judicial custody. He, however, was later released on bail.
The AAPSU has demanded a 'White Paper' from the state government on the present financial position of the state besides demanding immediate payment of employees' salaries and pending bills to the contractors.
The other demands of the union include, ban on the appointment of chairmen and vice-chairmen, providing uninterrupted power and water supply in the state capital and proper maintenance of all sectoral roads and highways in the state.