M.C. Mary Kom, who bought laurels for the country in the Olympics, has been saluted legendary by none other than megastar Amitabh Bachchan himself, for contributing immensely in breaking stereotypes pertaining to women from the north-eastern regions of India.

This is what the actor had to say about the athlete while unveiling her autobiography Unbreakable - "Mary Kom is already a legendary figure in the country, loved and admired by all.

She has made innumerable contributions in breaking stereotypes about women, more so from the northeast.

The book beautifully brings out her indestructible spirit and is an inspirational read for everyone." Him and Mary even donned golden boxing gloves as they posed for the media.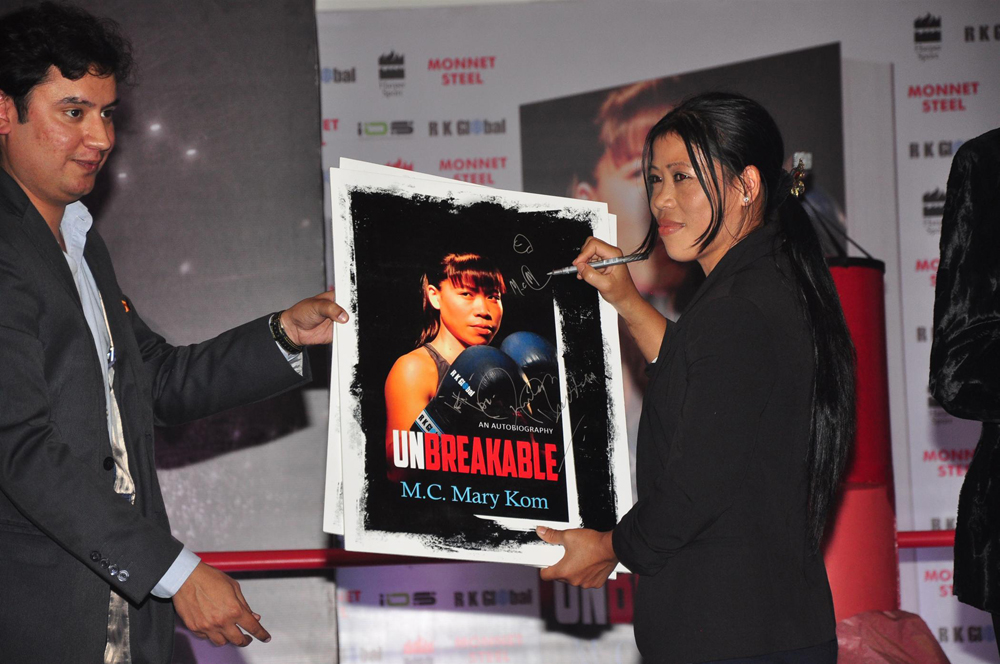 Mary speaking on the occasion, said- "My struggle has been one that many in our country face, especially women. The reason I decided to pen my story down was so others could read it and feel that if I could achieve what I have, so can they."