Social media, SMS new campaign tools in Mizoram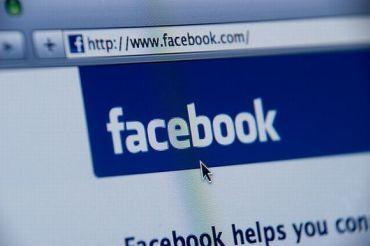 P
olitical parties in Mizoram have been using social media and mobile phones to woo voters, especially the youths, for the coming election to the 40-member state assembly to be held on November 25.
Zoram Nationalist Party chief Lalduhawma has an account on Facebook.
Rothuama Sailo, a close aide of Lalduhawma said a large number of Facebook users have taken to the medium to talk to the ZNP chief and ask him a plethora of questions on how he would govern the state if voted to power.
"We also send the party press releases to local mediapersons through Facebook," Sailo said, adding that the social networking site is so useful that they could issue press statements even while in remote villages.
He said that Internet SMS service 'way2sms' was also extensively used to send press releases to journalists'.
The ZNP has also used local cable television channels for campaigning as videotapes of the interview of the party chief were sent to different towns to be telecast, he said.
Youth leaders of the ruling Congress and the main opposition Mizo National Front have been fighting the crucial political battle for at least three years, and the battleground was not public meeting but Internet.
Facebook groups like 'Zoram Thlirtu', 'Dingdi', 'Zoram Khawvel' and 'Special Report' have been used by young politicians to put forward their views and the views of their parties and the groups have become arenas for political debate.
One political party even organised training for young party workers on how to use social media to the maximum advantage of the party during the coming Assembly polls.
Apart from Lalduhawma, sports minister Zodintluanga has also used Facebook as a medium of reaching out to the people.
The Mizoram Democratic Alliance, the alliance of the MNF, the Mizoram People's Conference and the Maraland Democratic Front are using SMSes for canvassing.
Lowest number of criminals, 53 pc crorepatis, 6 women
The North Eastern state of Mizoram, which is also going to polls on November 25, has just 2 candidates who have declared criminal cases against them in the affidavit.
A total of 142 candidates are in the fray for the 40-member state Assembly. According to an analysis done by the Association for Democratic Reforms (ADR), only two Mizo National Front (MNF) candidates have criminal registered cases against them. Interestingly, every second candidate is a crorepati in this tiny hill state.
Of 142 candidates, 75 candidates are crorepatis. R Lalwia of ZNP contesting from Serlui is the richest candidates in the fray with a declared assets worth over Rs 68 crore. The MNF candidate from Aizwal West K Sangthuama is worth over Rs 25 crore. The chief minister and the Congress candidate from two constituencies Lal Thanhawla has declared assets worth Rs 14 crore.
Mizoram polls: 2 criminal candidates, 53 per cent crorepatis, 6 women
R Lalwia of ZNP contesting from Serlui is the richest candidates in the fray with a declared assets worth over Rs 68 crore.
Ninety-seven candidates are graduates or above. A total number of 111 candidates have not declared their PAN numbers. Shockingly only one candidate has filed Income Tax Returns.
The more shocking thing is the representation of women. There are just 6 women candidates in the fray. The BJP has fielded 3, the ruling Congress and the main opposition MNF have given ticket to just 1 woman each. There is also an independent woman candidate trying her luck.
Sonia promises sports centres in each district
Lunglei(Mizoram)
: Congress president Sonia Gandhi today promised voters in poll-bound Mizoram that her party if returned to power would set up sports centres in each district to promote sportspersons.
Addressing an election rally here, Sonia Gandhi said : "We will fully support the initiative for full-fledged sports area in all district headquarters and the establishments of centres of excellence in different sports so that young men and women can get properly trained."
Sonia Gandhi mentioned the National Food Security law, and said this would help the people of Mizoram to a large extent.
"We have made much progress in the country and in the northeast, in Mizoram, but in spite of that we all know that we have many areas where people suffer from malnutrition, especially children and expecting mothers. It seems to me as a challenge to ensure that everyone gets a meal", he said.
Mizoram is one among the seven north eastern states which has given several athletes and renowned sportspersons to the country.
Polling will be held for the 40-seat Mizoram assembly on November 25.
Tight security for poll officials in Bru camps
Mizoram election department officials said elaborate security arrangements have been made for poll officials who have left for relief camps in Tripura to conduct polling for Bru voters lodged in six relief camps on November 19 and 20.
The move was necessitated to thwart any possible attempt by Mizo Students' Union (MSU) activists to prevent them from performing their duty.
Police said in Mamit district, 45 MSU activists were waiting at Kanhmun village on the Tripura border to stop election personnel from crossing the Langkaih bridge and enter Tripura. The officials are likely to cross the border at Kanhmun and enter Dhamcherra in Tripura at 7:30 pm.
The MSU leaders, in a press conference on Friday, said they did not object to the exercise of franchise by Bru voters, but opposed the conduct of polling outside the state through postal ballots.
"Let the Brus, who refused to return despite several appeals from the central and the state governments, come here and exercise their franchise. We will welcome them," said Zodinpuia, president of MSU.
Zodinpuia added that MSU found it unnecessary that the polling officials should be sent to relief camps to conduct the polling and the students would make another appeal to the election officials at the border village of Kanhmun.
There were about 11,332 voters in Bru relief camps enrolled in 9 assembly seats of Mizoram.
'Centre to act against illegal immigration in Mizoram'
The Centre was aware of illegal immigration in Mizoram and would take measures to check it, Congress president Sonia Gandhi said on Monday.
Addressing an election rally in Lunglei town, the UPA chairperson said that appropriate action would be taken to address the problem of illegal influx of foreigners through the international borders.
Gandhi, who went to Lunglei, 200 km away from here by helicopter from the Lengpui Airport, also said that efforts would be made to solve the boundary issues with neighbouring countries and states.
Gandhi said after exploration and production of hydrocarbon deposits in the state, more employment would be generated for youth.
Profits from the sale of hydrocarbon would be shared equally by the Centre and the state, she said.
She said that the ongoing Kaladan, Tuirial and Tuivai hydro-electricity projects and the Kaladan Multi-Modal Transport Project would be completed soon creating more jobs for youth.
Appealing to young voters, Gandhi said that better sports infrastructure and women hostels would be set up in all district headquarters to help students and working women.
Speaking on the Food Security Act, she said it would not only minimise malnutrition, but also ensure that poor people both in the rural and urban areas could avail food at a cheaper and affordable price.
Stating that the Centre was aware of the high prevalence of cancer in Mizoram, she said, a 100-bed cancer hospital equipped with state-of-the-art equipment for diagnostic and treatment would be set up.
Gandhi was accompanied by Chief Minister Lal Thanhawla, AICC leaders Ambika Soni and Luizinho Faleiro and three party candidates from Lunglei district.
The Congress president returned to Delhi after the election rally.