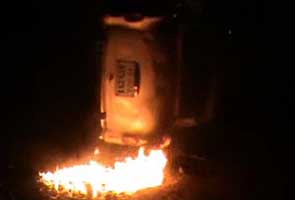 By Alok Pandey

Guwahati, Aug 26 :
Fifty people, including 20 policemen, have reportedly been injured after violence near Assam's Silchar town late on Sunday night.
According to the police, the violence broke out in Rangpur town over a local issue. About 2500 people, mostly youth, came out on the street and started obstructing the traffic, cops said, adding that they even tried to set some vehicles on fire.
By the time police arrived at the scene, the flare-up had become ugly. The mob also clashed with the police in which Superintendent of Police Diganta Bora, who was present at the scene, got injured. The police then had to resort to lathi-charge to control the situation.
Twenty people have been detained and the police are monitoring the situation closely. The troops of the Central Reserve Police Force are patrolling the streets and the Army is on standby, but no curfew has been imposed so far.