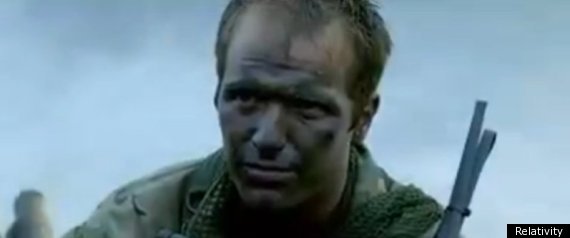 Even as we thank our troops for their selfless bravery overseas, it's hard to imagine what those acts of bravery actually entail. So, as we continue the Veterans Day celebration into the weekend, there's no better time to take a real glimpse into the battles we usually only read about.
There are plenty of war films, but "Act of Valor" stands above the rest: it stars actual Navy SEALs. It began as a Navy recruitment video, but eventually grew into a full-on feature, directed by Mike "Mouse" McCoy and Scott Waugh. The plot concerns the rescue of a CIA agent and a web of terrorist plots that must be taken down, and the action is as intense as the screen will allow.
This second trailer was revealed during the 2011 Quicken Loans Carrier Classic, a college basketball game between North Carolina and Michigan State that took place aboard the USS Carl Vinson on Friday evening. The film hits theaters in February.